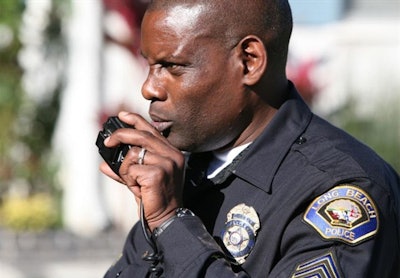 An emergency dispatcher is the police officer's "lifeline out in the field," as POLICE Magazine Assoc. Editor Dean Scoville pointed out in his September feature, "10 Things Dispatchers Want You to Know."
For the feature, Dean asked dispatchers what they'd like officers to do to help them better communicate information to the field.
The 2012 Aurora movie theater massacre provided a shining example of a dispatcher at the top of her game. Kathie Stauffer's clear, calm voice guided officers and medical personnel in the chaotic moments following the shooting.
Because communication is a two-way street, PoliceMag.com took the opportunity to flip the script in this related blog post. We asked several officers for three things they want dispatchers to know.
1. Listen To the Radio
During a critical incident, listening is at least as important as talking, especially as information comes rushing in. Stories abound of dispatchers who haven't been focused on the job at hand. In May, a Montgomery County, Md., dispatcher could be heard snoring on a 911 call. One officer told us dispatchers have been caught playing Xbox in her jurisdiction. Staying alert helps dispatchers stay ahead of fast-changing emergency events.
2. You Can Never Get Enough Information
When talking to 911 callers, dispatchers need to push the limit of information they glean from the caller. Descriptive details of suspects, vehicles, or locations give officers the edge they need to spot a fleeing suspect, safely resolve a disturbance, or know where to go to help victims. Richard Poplawski's mother told a dispatcher her son had multiple weapons, a fact that was never relayed to the three Pittsburgh officers who were fatally shot by him in April 2009.
3. Stay Calm
Set the tone for field officers by remaining calm, because nervousness and excitement can needlessly intensify an already tense situation. A calm voice "lifts everybody up," one officer told us. Officers are trained not to scream into their mics; dispatchers should also remain calm and collected.
This is by no means a comprehensive list. Please add other advice for dispatchers in the comments below.
Related:
10 Things Dispatchers Want You to Know