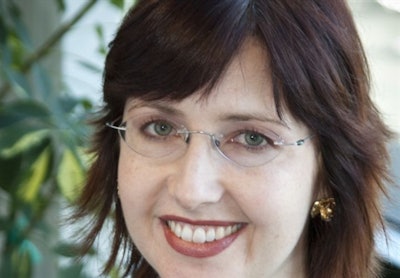 December encompasses a large part of the holiday season, so it's sad when a tragedy like the Newtown, Conn., school shooting mars this time of year's glad tidings. That's why it's so nice to hear a sweet story about two Port Authority officers who helped deliver a baby in New York's Holland Tunnel on Dec. 27.
Abdel Elkarhat and mom-to-be Soukaina Nekhlaoui were driving from their home in New Jersey through the Holland Tunnel when their baby decided to arrive two weeks early. By the time the father stopped the car in the tunnel, the baby was being born. He frantically ran to the end of the tunnel and yelled for help at the Port Authority's security booth. George McCann, a senior tunnel and bridge agent, and his partner, Jean Bernard, arrived to help.
By the time they got to the car, the mother had delivered the newborn baby boy and was cradling him on her chest. McCann, a 34-year Port Authority veteran and father of two, checked that the baby was alive, used suction to clear his airway, and administered oxygen before ambulances arrived. Mother and baby are doing well, as are the now calm and happy father and the other two passengers in the car, the man's mother-in-law and the couple's 16-year-old daughter.
Also in lighter fare, Canada's Ontario Provincial Police Association is promoting a video on YouTube titled "Here For You" that's designed to communicate to the public that they're here to help. It's an interesting promotional tool that I wouldn't be surprised to see agencies start to make use of.
It seems that the people over at the TV show "60 Minutes" believe Chicago police are not looking to help, but out to get innocent suspects. A piece on the show's Dec. 9 episode proclaimed Chicago the false confession capital of the United States, accusing officers of consistently coercing people into admitting to crimes they haven't committed.
Of course, such stories were dwarfed by probably the most reported upon event this month: the mass shooting at Sandy Hook Elementary School in Newtown, Conn., that ended with 27 dead, including children. Blogger "Officer Smith" wrote a blog post in response to the shootings. His is not a call for gun control, but a call for citizens to do what's necessary to defend themselves and loved ones. "What we as a people MUST do is take responsibility for our own safety," he says. "Stop relying on others to keep you safe."
POLICE Magazine contributor and photographer Mark Clark wrote a PoliceMag.com Training Channel blog post calling on all officers to do their part and honor responders by keeping up on active shooter training. While most media have focused on the grieving of friends and family members whose loved ones died that day, Clark's post focused on what officers responding to the Sandy Hook shooting must be going through after what they witnessed there, especially if they are parents. It's a sad sort of inspiration to train hard. He writes, "We need to be the best mentally and tactically prepared officers we can be and pray that we never have to put the training to use."
In response to a reactionary widespread call for increased gun control across the country, POLICE Magazine Editor David Griffith posted his January editorial a bit early on PoliceMag.com to get the word out that banning certain weapons is not the answer. In a similar vein, Wayne LaPierre of the NRA called for armed officers in all schools. POLICE readers seem to agree. According to a reader poll, the vast majority oppose an assault weapon ban.
One officer lost is one too many. But it's somewhat heartening to hear that the number of law enforcement officers who died in the line of duty fell sharply in 2012, marking a year that ranks among the lowest for officer fatalities since 1960, according to the National Law Enforcement Officers Memorial Fund (NLEOMF).
Unfortunately, as readers posting on Facebook and PoliceMag.com were quick to note, you can never be complacent.
Just today a suspect opened fire in a New Jersey police station, wounding three officers after grabbing an officer's gun during processing. Events such as this are reminders that there is no such thing as a routine anything when you're in law enforcement.
Here's wishing you and yours a safe send-off to 2012 and an even better 2013.