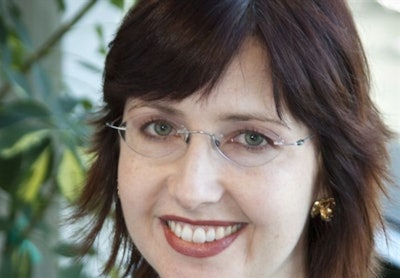 April contained plenty of fools this year, it seems. As expected this time of year, at least one prank on the first of the month became much more serious than probably intended when police got involved. Then someone shot a circus elephant, and people used Facebook both to discover and perpetrate crimes.
Unfortunately, the biggest continuing story of the month was the Boston Marathon bombing and the subsequent manhunt and investigation. Thankfully, law enforcement was on top of all of these happenings. Cops don't suffer fools gladly.
In Hampton, Va., a Waffle House employee reported an early-morning robbery on April 1. However, it turned out to be the 20-year-old's idea of a joke—a very costly April Fool's Day prank. She now faces a year in jail for her false burglary claim that resulted in an hours-long investigation involving a K-9 unit as well as officers canvassing the area door to door. I'm fairly certain she's not laughing about it now.
In somewhat of an unusual crime, a circus elephant was hurt in a drive-by shooting in Mississippi. She was shot in the shoulder while in an enclosure. No one else was hurt, and Carol the elephant is expected to make a full recovery after several weeks of rehabilitation. But the perpetrator, whoever it may be, committed a federal offense by shooting an endangered animal.
Often a source of useful intel for law enforcement these days, Facebook has been in the news quite a bit lately. First, it was reported that a woman discovered her husband had another wife thanks to the social networking site's "people you may know" feature. The man apparently separated from his first wife, then changed his name and married someone else without ever getting divorced. That's a big thing to forget. He's now being charged with bigamy.
In a more disturbing story, an Indian man is being accused of attempting to sell his baby grandson via Facebook for drug money. The baby's mother alerted police that she suspected her father would carry out such a plan, and three people believed to be hired conspirators were arrested before the baby could be abducted from the hospital where he was born.
But not all criminals are caught online. A man who attempted to rob a Florida pizza restaurant was denied twice by the clerk, so he gave up and left. But that wasn't the end of it. A witness followed the suspect to see where he went. The determined and observant bystander then called and reported the man's location to police, who subsequently found the ski mask and knife used in the attempted robbery. While it's not advisable for people to become so involved in crime investigations, this witness's determination was certainly helpful in this case.
In a much more tragic incident, the April 15 Boston Marathon bombing that killed three people and injured more than 260 is now believed to have been caused by brothers Tamerlan and Dzhokhar Tsarnaev. Law enforcement requested the public's help and successfully identified the men in a very short amount of time, especially considering how little they had to go on when the attack occurred. Kudos to everyone involved in the investigation. Perhaps moving forward with the investigation will help those affected move on as well.
Related:
Police Links: Spring Surprises