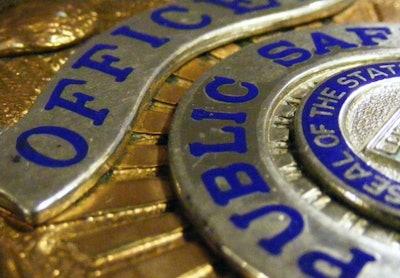 Concerns of Police Survivors (C.O.P.S.) has long believed that one of the most effective ways our organization can assist the law enforcement community is by helping agencies be prepared to provide an appropriate response to officers and their families affected by line-of-duty trauma.
Thanks to a grant from the Bureau of Justice Assistance, Office of Justice Programs, and U.S. Department of Justice, C.O.P.S. is able to provide seven annual "Traumas of Law Enforcement" (TLE) training sessions each year between January and March across the country. These training sessions are offered at no charge to the participants in the programs, and are appropriate for commanding officers, special operations divisions, chaplains, police psychologists, victim advocates, law enforcement survivors, law enforcement family members, and other law enforcement personnel.
Participants who attend a TLE will learn how their agency can prepare a plan to guide them through the trauma that follows a line-of-duty death. Other topics covered include survivor benefits, police disability, police suicide, and helping the affected or traumatized co-workers.
The training, which is presented over three days and 21 hours of class time, covers intense and serious subjects. Past participants have found the experience to be interesting, engaging, and extremely helpful.
The curriculum for this course has been submitted for accreditation to various state law enforcement training commissions where the sessions are being held. Continuing education units (CEUs) will be available to participants in states that require them.
Additional details on these trainings and online registration is available at our Website. Below are the dates and locations for 2012 training events. We hope to see you at one of the trainings this year!
When: Jan. 9-11
Where: Austin, Texas
Registration Deadline: Dec. 22, 2011
When: Jan. 23-25
Where: Fresno (Clovis), Calif.
Registration Deadline: Jan. 6
When: Jan. 30 to Feb. 1
Where: Atlanta (College Park), Ga.
Registration Deadline: Jan. 2
When: Feb. 27-29
Where: Chicago (Oak Lawn), Ill.
Registration Deadline: Feb. 5
When: March 5-7
Where: Rochester, N.Y.
Registration Deadline: Feb. 3
When: March 12-14
Where: Salt Lake City (Sandy), Utah
Registration Deadline: Feb. 11
When: March 26-28, 2012
Where: Pittsburgh, Penn.
Registration Deadline: March 9