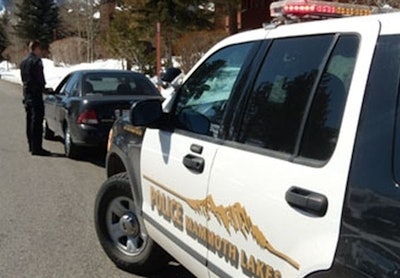 The Mammoth Lakes Police Officers Association (MLPOA) has met with the Town of Mammoth Lakes and their attorneys during the pre-bankruptcy court mandated mediation process. All employee groups have given concessions to the Town of Mammoth Lakes over the past five years in order for them to meet their budget.
The MLPOA has been more than generous through concessions in order to save officer positions. The police department has lost several officers through attrition and resignations over the past years that have not been replaced. We have gone from a 21-officer department down to 17.
The pre-bankruptcy mediation was quite different, as the Town of Mammoth Lakes was mandating the we give up 26% in salary, benefits, or officers. They only asked for 10% from the other employee groups. That left a very bad taste in our mouth, and it was obvious that public safety and officer safety is not a priority to the Town Council.
However, because the MLPOA is dedicated to the safety of the public and our officers, we gave up 16% in salary and benefits and the town laid off one officer in order for them to get to their 24%. Fortunately, one of our junior officers was looking to abandon the sinking ship, and was hired by another agency, which opened his position to avoid the layoff.
On a positive note, the concessions given up previously by the MLPOA were scheduled to be reinstated for the 2012-2013 budget year. So although we gave up the 16% plus an officer, we were able to recoup some of our loss. We are still working on bare bones minimum staffing levels, and they have cut the overtime budget by 43%.
We have a very supportive police administration and we have very dedicated officers, but we feel very unsupported by the Town Council.
Sgt. Paul Robles is the president of the Mammoth Lakes Police Officers Association.
Related: