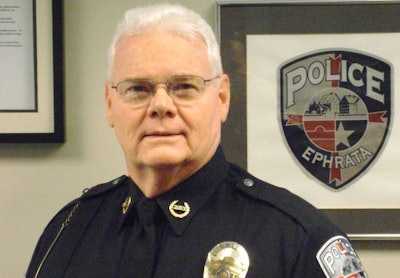 I received an e-mail from a reader who is also his department's Field Training Officer (FTO) with a great question. How can FTOs keep their skills sharp when the department hasn't hired anyone for over two years? Great question, and here are some answers.
Two separate skills are involved. First, you must teach entry level police skills to the recruit. These aren't perishable, because you can work on them every day and keep your patrol edge sharp. Secondly, you must perform as an instructor.
These two overlap but are separate at times. I've seen far too many who possess superior knowledge, skill, and ability as a police officer. Yet, they aren't able to convey them to a recruit. I've often stated that I did not need a FTO who had superior police skills. I prefer one with great instructional skills. I know you know your job, but can you pass it on to others? Teaching can be a perishable skill, so you've got to practice.
Now, back to the question. The downsizing or budget cuts haven't allowed the department to hire any new recruits, so how do you stay sharp as an FTO?
There are several outlets for an FTO to practice his or her skill set. Some may not seem the most exciting, but we're not after thrills. We want to keep the mind sharp by providing a workout for the instructional part of the brain.
If the FTO is not an academy instructor, apply for instructor school. Learn lesson-plan development, and enhance your presentation skills. If you're already an instructor, pick up the pace! Offer to teach at the police academy more than the norm. Getting in front of a class of recruits will keep you in touch with the new generation's mindset and needs. Reach out to the criminal justice department at your local college and give a guest lecture.
FTOs make great interdepartmental instructors; most of the staff are your former students anyway. Offer to assist on the range, teach first aid/CPR, or review new policies or law updates.
FTOs should be able to handle spontaneous questions, so how about assisting with static public displays for the department's community outreaches? You could give departmental tours for civic groups. Often their questions will be elementary about our vocation but will help you lay down strong foundations for follow-up questions. Don't discount the difficulty of some groups' questions.
Try assisting with the citizens police academy or police explorers post. Both offer teaching moments. Presenting crime prevention tips to a citizens group still gets the blood pumping through the brain. It may not be rock 'em, sock 'em police instruction, but it keeps your mind two questions ahead of the students.
I know several FTOs who coach little league or high school sports. That adds motivation and physical skills to the instructor's platter. Some may even work with other youth groups at community centers or churches.
It's not that you don't know your skills; you work the streets every day. You're making great cases, putting crooks in jail. You know what you're doing. But the ability to teach can get rusty.
Skills that need to be be in sync include your time management of a section, pace of instruction, and forming questions to test the student's absorption of the new skills.
Great FTOs seek to teach police recruits all of the time; it's what we do best. But, during a recruit drought, you need to step outside of traditional thinking to keep your skills sharp. Plus, who knows how many positive influences you will make on young men and women out there?