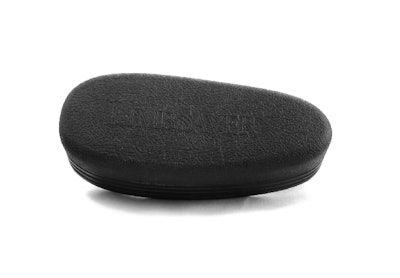 Limbsaver introduced a pre-fit recoil pad specifically manufactured to fit MagPul stocks and also added AR-15/M4 Recoil Pads.
The Magpul Carbine Stock Recoil Pad is quick and easy to install and offers a snag-proof design for rapid shouldering of the firearm, according to the company.
The AR-15/M4 Recoil Pads snap on securely and fit most six-position tactical stocks. Limbsaver's pads feature its non-slip Navcom material which redirects and dampens the felt-recoil away from the shooter's shoulder, while providing a stable shooting platform.
LimbSaver's 3-step anti-muzzle jump technology is also included in the pads. The company says the new technology allows officers to reacquire their target faster and effectively reduce the rate of muzzle jump by up to 50%.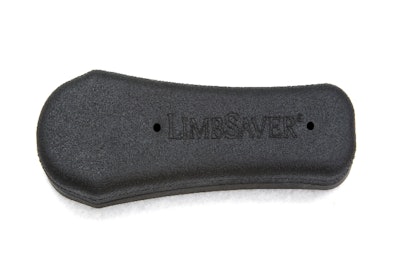 Recoil pads work as follows, according to Limbsaver: "As the firearm discharges, the lower air chamber of the recoil pad is designed to collapse first, forcing the recoil pressure in a downward movement. As the rate of pressure increases through the cycle, the upper impact pillar engages first followed by the lower impact pillar, collectively evening out the rate of push, maximizing and controlling the angle of collapse. The direction of the pressure is now optimized and referred to as 'controlled force direction.'"
Both the Magpul Carbine Stock Recoil Pad and AR-15/M4 Snap-On Recoil Pads are offered in black or desert tan and retail for $41.99 each.