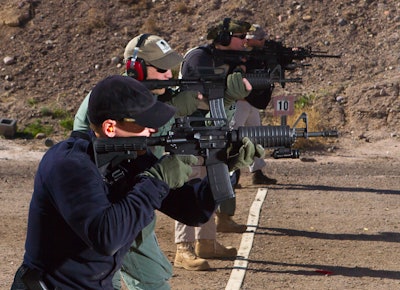 Jolted by images of protesters clashing with heavily armed police officers in Missouri, President Obama has ordered a comprehensive review of the government's decade-old strategy of outfitting local police departments with military-grade body armor, mine-resistant trucks, silencers and automatic rifles, senior officials say.
The New York Times reports that the review, coupled with proposed legislation and planned congressional hearings, opens the possibility for significant changes in Washington's approach to arming local law enforcement agencies.
Such reviews would have been unlikely in Washington before the Ferguson protests.
Representative Peter T. King, Republican of New York, a member of both the Intelligence and Homeland Security committees, dismissed the criticism and said he had seen nothing to justify scaling back federal police grants. He said there was no evidence that giving the police heavy weaponry and equipment worsened the situation in Ferguson or led to abuses elsewhere.