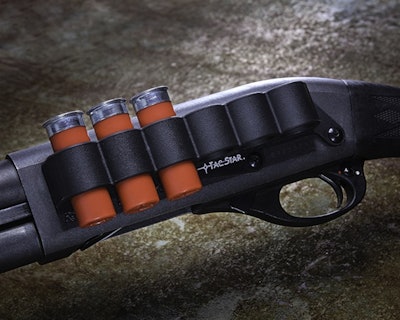 Lyman Products' Slimline Sidesaddle is a shotgun accessory designed for hunting, competition shooting, law enforcement, and home defense applications. The sidesaddle utilizes a non-glare, anodized aluminum backing plate like Lyman's traditional sidesaddle. However, the plate has been contoured to take up less space on the receiver and has fewer areas that could potentially snag.
Additionally, the shell carriers' material has changed to a proprietary flexible synthetic rubber which offers durability, weather resistance, and secures shell retention. All Tacstar Slimline Sidesaddles are made in the USA with pride and come with a free 12-Gauge A-ZOOM snap cap. Available for Remington 870/1100/11-87 and Mossberg 500/590. For 12-gauge models only.
For more information, visit tacstar.com.