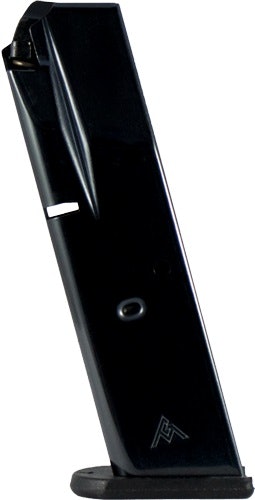 Mec-Gar USA has announced the addition of blued and nickel 10-round Browning BDA magazines to the company's product line. Due to changes in several states, many shooters will not be able to use or possess any magazine in excess of 10 rounds. Mec-Gar's position is that they disagree with these restrictive laws and their proposed effectiveness; however, they want shooters in those states to be able to continue to use their firearms.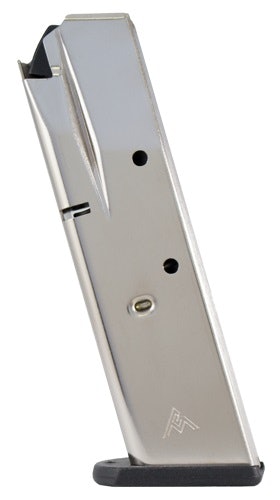 According to Mec-Gar USA Vice-President David Kochol, the magazines have the high quality and attention to detail expected of Mec-Gar magazines, with the following attributes:
New dimpling technique allows for full size Mec-Gar followers, magazine springs, and floor plates
Body manufactured from carbon steel
Polished, blued or nickel finish to ensure easy loading and feeding into the pistol
Spring manufactured from Type D music wire
High-impact polymer baseplate
Numbered witness holes for remaining-round calculation
The blued magazines have a retail price of $31.10 and the nickel magazines have a retail price of $33.85. These magazines are now available.
To learn more about Mec-Gar Srl, visit www.mec-gar.com.