FN America, LLC has announced the release of the FN SCAR-SC carbine, available to U.S. federal, state, and local law enforcement agencies. The 5.56x45mm-caliber FN SCAR-SC builds on the FN SCAR heritage with an extremely compact design that's ideal for special response teams and SWAT. The new FN SCAR-SC will be on display at FN's booth (#13662) at 2018 SHOT Show in Las Vegas, Nevada, Jan. 22–26, 2018.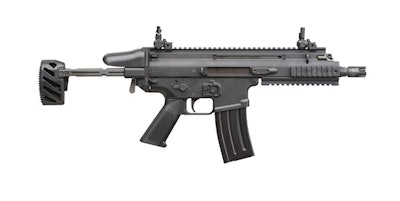 Specifically adapted for mobility and flexibility, the FN SCAR-SC is offered in the U.S. as select-fire only with a non-reciprocating charging handle and telescoping buttstock. Existing users of FN SCAR will already be familiar with how to operate this rifle, minimizing training time.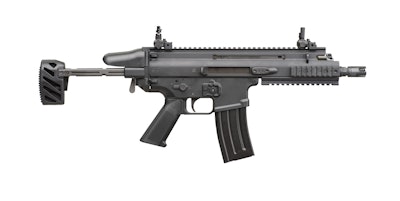 Technical data (with telescoping buttstock):
Length: 21.10 inches collapsed; 25.71 inches fully extended
Weight: 6.94 pounds
Barrel length: 7.5 inches
Magazine capacity: 30 rounds
Cyclic rate of fire: 550-650 rounds per minute
Other rifles in the FN SCAR family include the FN SCAR 16 and FN SCAR 17 rifles, the under barrel or standalone FN40GL grenade launcher and the FN® MK 20 SSR precision rifle.
To learn more about the FN SCAR-SC and other FN products, visit www.fnamerica.com or visit the FN Booth (#13662) at the 2018 SHOT Show in Las Vegas, Nevada, Jan. 23-26, 2018, at The Sands Expo and Convention Center.