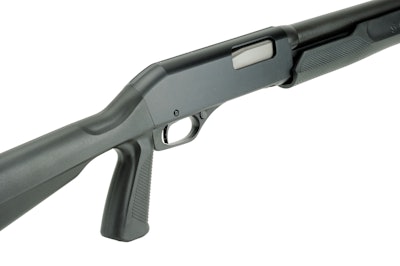 The Stevens' 320 Security shotgun is designed for tactical situations, and the company says it's even better for 2019. Shipments the improved shotgun have been delivered to dealers.
The 320 Security platform has been proven for years, and now it sports a redesigned black matte synthetic stock and forend, the company says. Like all 320 shotguns, it features a smooth, reliable pump action, rotary bolt and dual slide-bars. Now available in several configurations with specialized sighting systems, grips and other options.
Features
* Redesigned synthetic stock and forend
* Pump action with rotary bolt
* Dual slide-bars
* 18.5-inch barrel
* Bottom-loading tube magazine
* Right eject
* Matte black finish
* Five-plus-one capacity
To learn more about Stevens by Savage Arms, visit www.savagearms.com.