These tools provide officers more flexibility in how to respond to non-deadly threats.
Amtec Less-Lethal Systems ALS Alstac Single-Shot Launcher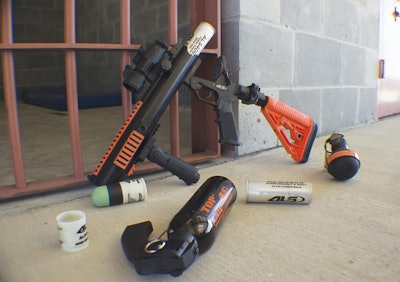 The patented ALS Alstac Single-Shot launcher is available in both 37mm and 40mm versions. This lightweight platform can function in single- or double-action mode and is designed to handle a variety of less-lethal munitions. Its numerous features include an integrated quad MIL-STD-1913 rail and shell removal scallops.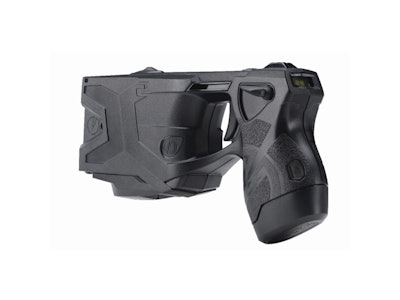 Axon's TASER X2 features dual lasers, cross-connect, and a more accurate smart cartridge. This two-shot option was developed with agencies' most requested features in mind, and includes features such as a backup shot and a warning arc. The X2 can be fitted with an Axon Signal PPM that turns on nearby Axon body-worn cameras when an X2's safety is disengaged.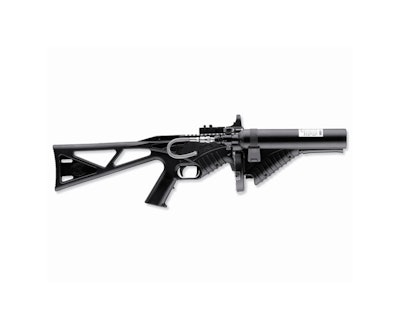 The FN 303 Less Lethal Launcher is constructed from durable lightweight polymer with comfortable ergonomics and an easy-to-operate safety. It is equipped with both flip-up iron sights and an integrated MIL-STD-1913 top mounting rail. The lightweight polymer magazine holds 15 projectiles and offers a clear rear cover to allow the operator to instantly verify both the payload type and the number of projectiles remaining.
Mace Tactical Solutions MTS Expandable Baton Series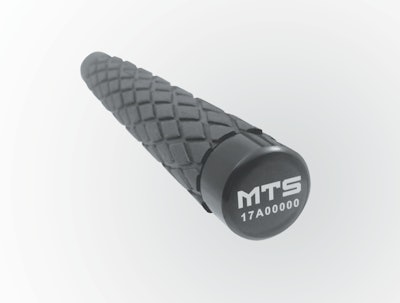 Mace Tactical Solutions' all new MTS Expandable Baton series includes both a 21-inch and 26-inch baton made from highly durable hardened steel. These telescoping batons feature a rubber handle for a secure grip.
Mission Less Lethal Mission MLR / MLR-FA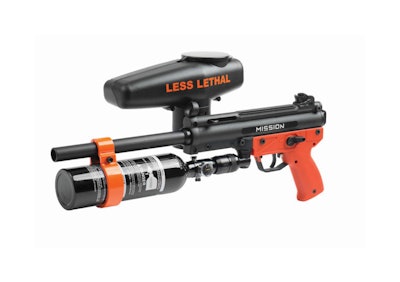 The Mission MLR and MLR-FA compressed air launchers from Mission Less Lethal are made to provide up to 200 shots per fill. The patented air-powered feed system indexes the next projectile into the firing chamber with each shot, for continuous feed rates of up to 15 rounds per second. An easy-twist on/off valve is designed to allow launchers to be reliably deployed within seconds. Both the MLR and MLR-FA are 100% mechanical.
Peacekeeper International D.S.E.C Diversionary Strobe End Cap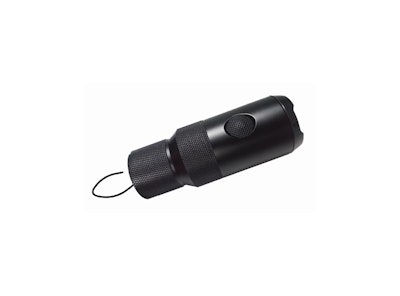 The Peacekeeper Diversionary Strobe End Cap (DSEC) fits on the back of a Peacekeeper baton and incorporates a powerful 780-lumen strobe that is designed as an effective diversionary device. The DSEC can be strategically used to gain compliance, or create a window of opportunity to utilize the Peacekeeper baton if necessary. This product is available as a stand-alone end cap to add to an existing 21-inch Peacekeeper baton, or it can be purchased in the company's Less Lethal Kit.
PepperBall TCP Compact Launcher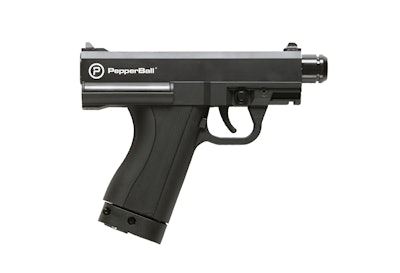 PepperBall's Tactical Compact Pistol (TCP) is a pistol-sized multimunition launcher new for 2018. The new PepperBall TCP is 7.5 inches long and weighs approximately 21 ounces. It is designed to be worn comfortably on a law enforcement officer's belt and quickly reloaded with a six-round magazine. The TCP is capable of firing the standard PepperBall round or extended-range VXR projectiles. The TCP can use either CO2 or nitrogen as a power source, allowing it to function properly in extreme cold weather conditions. PepperBall also includes a molded duty holster along with the purchase of the TCP.