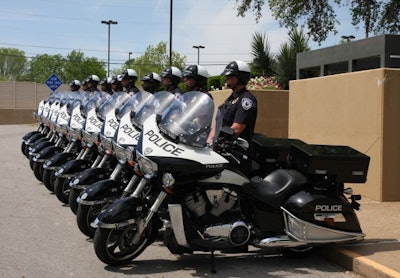 The Tyler (Texas) Police Department took delivery of 10 Victory Commander I police motorcycles in March, according to the company.
The agency chose the Victory motorcycle because of its engineering, officer-safety features, ease of maintenance, officer protection, comfort, and a five-year warranty, Tyler PD's Sgt. Brian Tomlin said in a release.
The Victory police motorcycles were delivered ready for duty with lights and siren, radios, radio connections, radar, and video equipment.
Related: