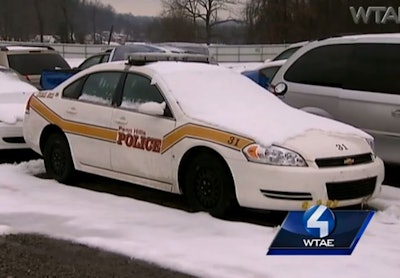 Officials in Penn Hills, Pa., said they were disturbed that the city's insurance company posted a slain officer's cruiser for online auction, reports the Pittsburgh Post-Gazette.
The bullet-ridden Chevrolet Impala Officer Michael Crawshaw drove the night he was killed had been turned over to Travelers Insurance, the city's insurer.
WTAE broke the story after discovering the car at a local vehicle auction.
Officer Crawshaw was killed on Dec. 6, 2009 after responding to a call of shots fired in a drug dispute. Ronald Robinson fired at least 12 rounds from his AK-47, striking the officer and his cruiser. Earlier this month, Robinson received two life sentences for killing Officer Crawshaw and Danyal Morton over a drug debt.
After Mayor Anthony L. DeLuca and other city leaders criticized the insurance company, Travelers agreed to destroy the patrol car. A company spokesman apologized for "any distress this may have caused."
Related:
Man Gets Two Life Sentences in Pa. Cop Killing