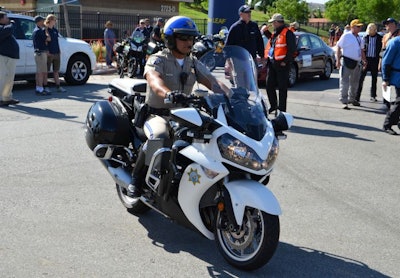 A year after shelving the Concours 14P motorcycle, Kawasaki Motors Corp. has initiated a recall of additional police cycles for two major electrical problems.
In its initial notice, Kawasaki recalled 268 cycles in the 2009-2012 model years. A second recall filed Aug. 16 with the National Highway Traffic Safety Administration reported 57 cycles in the 2012 and 2013 model years.
Electrical problems brought on when an authorized dealer added police equipment to the Concours 14P caused its demise as a law enforcement motorcycle. The police equipment caused the cycle's 30-amp fuse to blow. Also, an additional police wiring harness chafed on the bike, leading to a short that could also blow the fuse. The engine could stall if the fuse blows.
The California Highway Patrol and Arizona Department of Public Safety purchased Concours 14P motorcycles. Earlier this year, the CHP entered a contract to purchase Harley-Davidson Electra Glide cycles for its officers.
Any agencies who still have a Concours 14P in their motor fleet may contact Kawasaki at (866) 802-9381. The repair will be made at no charge.