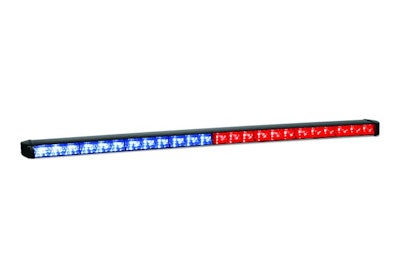 Federal Signal introduced the Latitude warning light for law enforcement vehicles. Combined with a Solaris LED reflector design and Reliable Onboard Circuitry (ROC) technology, the Latitude offers an advanced lighting solution, the company announced.
The Solaris LED reflector technology is designed to increase off-axis warning for optical efficiency, according to Federal Signal. By reducing failure points, the ROC technology provides emergency vehicles with more road time and less time spent on labor.
Interior and exterior mounting brackets allow the warning light to fit on a variety of vehicle applications. It comes in four-, six-, or eight-head models with flashing models available in red, blue, or amber.
It is equipped with a co-extrusion polycarbonate housing for moisture resistance and to protect against outdoor conditions.