Point Blank Enterprises (PBE), a leader in the development, manufacturing, and distribution of high-performance protective solutions, has announced its entry into the surveillance vehicle market with the introduction of the Iris Covert product line, a next-generation vehicle-based video surveillance platform made to change the way law enforcement can safely collect, process, and transmit high-definition audio and video.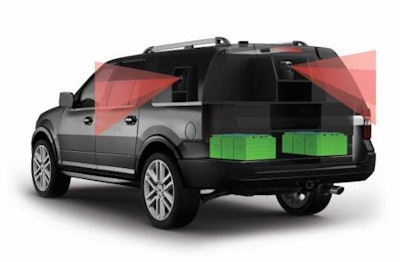 The team working on this new platform is comprised of industry veterans with over 60 years of experience in the business, led by Lewis Nadel, former CEO of Innovative Surveillance Technology.
The Iris Covert system can be provided to customers as a turnkey vehicle, an upgrade package for existing vehicles, or installed into customer provided vehicles.
Iris Covert delivers single-button and touch screen control, remote operation, central command viewing, a unified interface for all systems, and easy-to-use software. The platform also includes enhanced battery run-time using the latest in Lithium Ion technology.
The Iris Covert Mobile Surveillance Platform features advanced IP-based audio and video recording equipment, distinctive software, and advanced battery technology to support real-time local and remote surveillance. This platform allows law enforcement agents to easily detect, locate, classify, and track targets to achieve operational requirements.
The Iris Covert platform provides distinctive hardware and software features to provide a truly integrated user experience, and unique capabilities.
For more information, visit http://www.pointblankenterprises.com/advanced-technology-group/surveillance-vehicle.html.