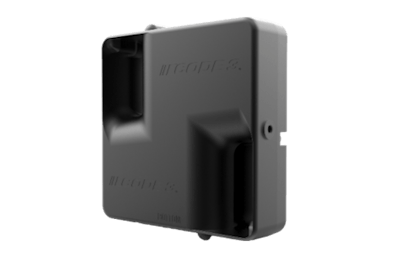 Code 3 Inc., an industry leader in emergency response products, has introduced its sleek, new C3900 Series Slimline Speaker. The company says this little black box is under three pounds and designed for use on undercover officers' vehicles.
According to Code 3, two highly efficient 50-Watt speakers deliver 100 Watts of exceptional sound quality through a durable aluminum casing. The company also says the Slimline is 40% thinner than its competitors and it is designed to mount behind the grille with universal or custom brackets. Other vehicle placements are compatible and the speaker works seamlessly with all Code 3 sirens. The C3900 Series Slimline Speaker features simple mounting and intuitive design to make installation a breeze.
The needs of undercover officers inspired the Slimline Speaker's design from concept to production. Using this speaker along with Code 3's line of low-profile gear and custom kits, the company says officers, supervisors, and investigators alike can hit the street discreetly with reliable equipment that performs when it is needed most.
The Slimline Speaker is backed by a no-hassle, five-year warranty.
For more information, visit https://www.code3esg.com.