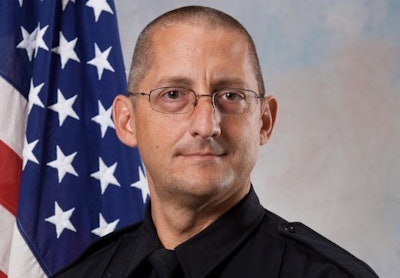 A Tucson (Ariz.) Police officer shot in the head while responding to a residential alarm call has left the hospital and hopes to return to duty within six months.
Sgt. Robert Carpenter will continue physical therapy at home. The bullet remains lodged in his brain.
Carpenter, 46, was shot shortly after 5 a.m. on Nov. 19 after responding to a second alarm triggered at the same address.
Richard "Ricky" Mendoza Jr., 29, was arrested in connection with the break-in at the home where Carpenter was shot, but he has not been charged in connection with the shooting, reports the Arizona Daily Star.
Related: