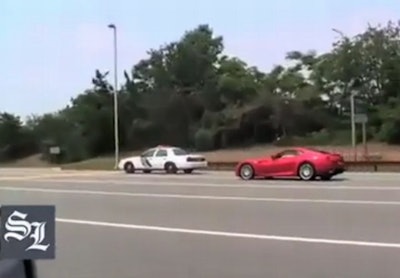 The New Jersey State Police fired two troopers for altering their license plates to avoid being detected for escorting a convoy of sports cars at high speeds to Atlantic City.
Sgt. 1st Class Nadir Nassry, 47, accepted a plea agreement and admitted to felony fourth-degree falsifying or tampering with records and will be banned from future law enforcement or public employment in the state, reports The Star-Ledger.
A second trooper was charged with the same felony and will also be banned from future law enforcement employment in New Jersey. If Joseph Ventrella, 29, completes a pre-trial program for first-time offenders, the charge against him will be dismissed.
The troopers were suspended in April for an escort dubbed "Death Race 2012" by one witness. Gov. Chris Christie called the escort "a dumb thing to do."