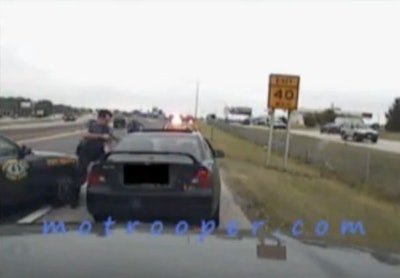 The Missouri State Highway Patrol has announced testing dates for a recruit class of troopers. Testing will be offered at nine locations in March and April, according to the agency.
Those who successfully complete testing will be eligible to continue in the selection process for the 98th Recruit Class, scheduled to begin training Jan. 2. Candidates must apply by March 28.
Eligible candidates must possess a minimum of 60 college credits, or two years of federal active duty military service with an honorable discharge, or two years of P.O.S.T.-certified, full-time law enforcement experience.
Test locations and dates include Troop E, Poplar Bluff, on March 9; Troop G, Willow Springs, on March 16; Troop D, Springfield, on March 23; Troop A, Lee's Summit, on April 6; Troop B, Macon, on April 6; Troop I, Rolla, on April 6; Troop C, Weldon Spring, on April 13; Troop H, St. Joseph, on April 13; and General Headquarters, Jefferson City, on April 20, 22, 24, and 26.
The agency offers a starting salary of $3,095 a month while in training; $3,281 a month after six months; and $3,578 a month at two years of service. Other benefits include group health insurance and contributory retirement.
Successful candidates must pass a written exam, physical fitness for duty assessment, polygraph test, background investigation, and oral interview board. The applicant must also complete a medical examination, psychological exam, psychological interview, drug screening, and final applicant review.
Applicants can contact an agency recruiter at (800) 796-7000 or apply online at the agency's website.