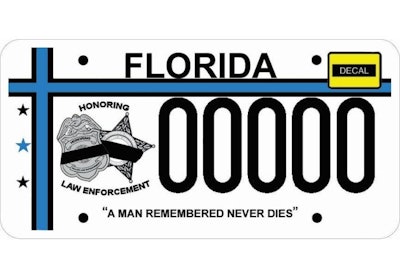 A group of Florida high school students unveiled a specialty license plate Thursday that would honor fallen officers, reports the Tampa Tribune.
Students in the Pinellas Park High School's Criminal Justice Academy Class of 2014 launched the project, which has drawn the attention of state legislators who promptly introduced bills to make their dream a reality.
The plate would include two thin blue lines, three stars, two badges, and the words "A man remembered never dies."