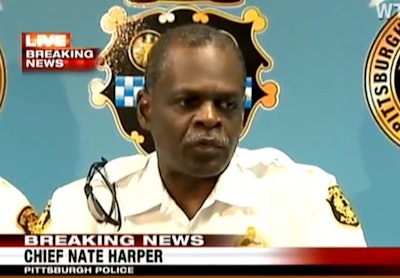 The second-highest-ranking member of the union representing Pittsburgh Police Bureau officers said the rank-and-file are still shocked this morning by the sudden forced resignation of Chief Nate Harper and morale remains low.
"My initial reaction was we were just surprised at how it had taken place and why it had taken place," Michael Benner, vice president of the Fraternal Order of Police Lodge No. 1, said. "We don't know what the mayor knows."
Mayor Luke Ravenstahl said he asked for the chief's resignation effective immediately Wednesday after the FBI questioned the mayor for two hours.
Morale has been noticeably low within the bureau while a federal grand jury investigates how a contract was awarded to a former friend of Mr. Harper and FBI agents have collected documents from police headquarters and a credit union as part of what police bureau Deputy Chief Paul Donaldson said he thought was likely a probe into allegations that money had been misappropriated within the bureau.
Read the full Pittsburgh Post-Gazette story.
Related: