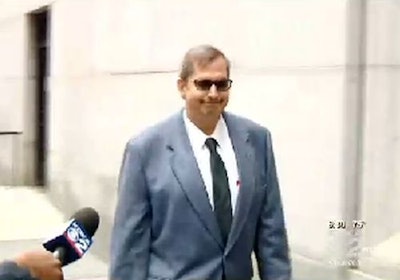 A federal judge has sentenced a former police chief from a suburban Pittsburgh agency to more than 11 years in federal prison for offering to protect drug loads and sell restricted police equipment.
Donald Solomon, 57, was the chief of the East Washington (Pa.) Police Department in 2011, when an FBI informant recorded video of him offering to protect a drug load and bragging that he was "the best cop money can buy," reports KDKA.
Judge Joi Flowers Conti handed down the sentence on June 14. Solomon was convicted of multiple violations of the Hobbs Act. An FBI investigation collected evidence of Solomon recorded on video and audio protecting drug deals, and threatening to kill a local council man and former girlfriend, according to the FBI.
Solomon also offered to sell law enforcement TASERs to the informant that would be used to protect the loads.