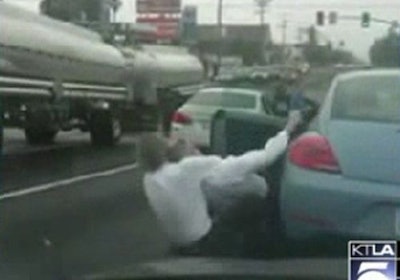 A retired LAPD officer took down an attorney on a Los Angeles street Monday morning after the attorney attacked him during a road-rage incident.
The officer, who told KTLA he prefers to remain nameless, used a chokehold and made a citizen's arrest of Randalf Kincaid. The scuffle was captured on cell phone video.
Kincaid had punched the retired officer after exiting his Volkswagen Beetle on Burbank Boulevard.