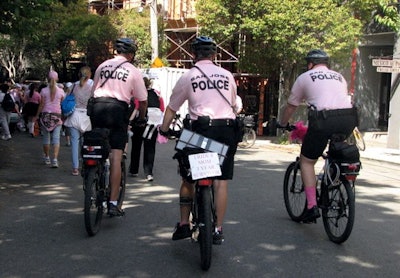 San Jose's elected leaders hope a plan to hire 200 officers over four years will stem the tide of a massive exodus of officers following a 10 percent pay cut two years ago.
The San Jose Police Department's force of less than 1,000 officers now fights rising crime in a city of nearly 1 million residents, reports the Mercury News.
"It's a difficult time for us," Chief Larry Esquivel told the news outlet. "We're always triaging. I know the city wants stability. Our community needs it."
The department lost at least 100 officers each of the past two years, in 2011 and 2012, to retirement or other agencies.
A recruit class now completing the police academy will be the first hires under a new pension plan that requires increased contributions toward retirement benefits.