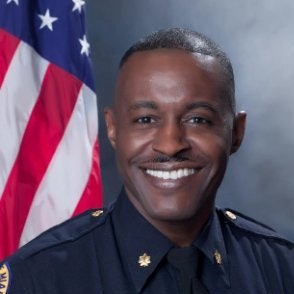 Ferguson, MO, the St. Louis suburb that erupted into weeks of racially charged protests after a white police officer killed an unarmed black teen in 2014--an act of force that was proven to be justified by a county grand jury and a DOJ investigation--is slated to swear in its first African-American police chief Monday, reports CNN.
Maj. Delrish Moss, a longtime Miami officer, was selected in April after a three-month nationwide search, the city said in a statement.
"Major Moss exemplifies the type of experience in law enforcement that we believe will enhance the many new programs within the Ferguson Police Department," City Manager De'Carlon Seewood said.
"Ferguson somehow spoke to me in a way that said, 'You've got to go there. You've got to try and make a difference there,'" Moss told CNN affiliate WFOR-TV in Miami.
The swearing-in ceremony is set to begin at 4 p.m. (5 p.m. ET).