Assault Counter Tactics is hosting an event called Training with Legends this week, with all proceeds to benefit victims of the Orlando shooting at Pulse night club. The event will take place July 9 at the American Police Hall of Fame and Museum in Titusville, FL.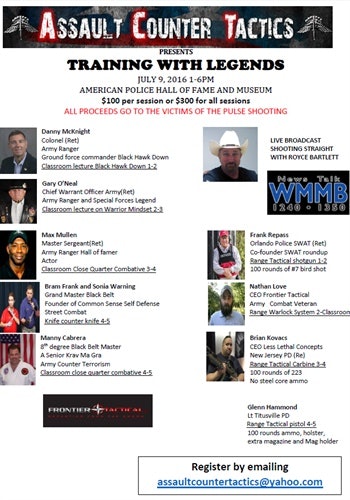 Presenters and instructors will include Danny McKnight, Gary O'Neal, Max Mullen, Bram Frank and Sonia Warning, Manny Cabrera, Frank Repass, Nathan Love, Brian Kovacs, and Glenn Hammond. Cost to attend is $100 per sessions or $300 for all sessions.
Register by e-mailing assaultcountertactics@yahoo.com.