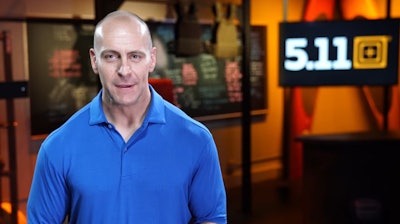 VIDEO: 5.11 Tactical to Sponsor 2018 CrossFit Games Service Open
5.11 Tactical is once again sponsoring the CrossFit Games Service Open. The Service Open seeks to find the fittest in military, law enforcement, and fire. In the process the CrossFit games honors those who sacrificed to serve their country and community.
To be included in the 5.11 event and be able to compare your performance against that of your peers, make sure to check the box indicating you're a member of law enforcement or the military when you sign up for the 2018 Crossfit Games Open at https://games.crossfit.com.
For more information about 5.11 Tactical, visit https://www.511tactical.com.