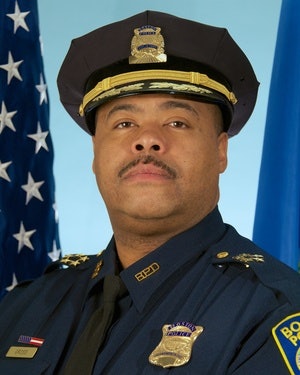 Superintendent-in-Chief William Gross—second-in-command to retiring Boston Police Commissioner William Evans—will become the next commissioner, the first person of color ever to hold the position, according to WBUR-TV.
Gross was widely believed to be a leading candidate for the post but "some were surprised Walsh picked him to be the permanent commissioner so quickly," the report said.
Gross has been with the BPD since 1985, serving the last four years as the agency's second-in-command.
Gross says his greatest mentor was Willis D. Sanders, a Tuskegee airman who became a Boston police officer, according to MassLive.
Boston Mayor Marty Walsh described Gross as "a proven leader who is trusted and respected in the community."