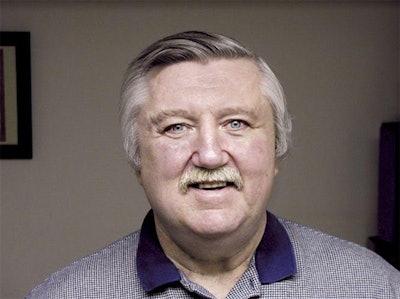 Ed Nowicki—who founded the International Law Enforcement Educators & Trainers Association (ILEETA) in 2003—died this week after a decade-long battle with Charcot-Marie-Tooth (CMT).
ILEETA distributed an email to its members late Thursday announcing Nowicki's passing, and an outpouring of love and respect for the man followed on social media.
ILEETA Executive Director Harvey Heddon said on Facebook, "A great man, friend, father, husband, cop and trainer."
"Ed had a special place in his heart for developing and mentoring young trainers," John Bostain—President of Command Presence Training—said on Facebook. "Ed was a humble and committed man, who fiercely advocated for our profession. RIP Ed. Your legacy will be carried on by those of us fortunate enough to have been mentored by you and call you friend."
Sergeant Chuck Humes—a member of the law enforcement Hall of Fame—said on Facebook, "Many active officers today won't recognize his name, but Ed Nowicki helped train them all. Ed was one of America's greatest law enforcement trainers, and possibly the most altruistic person I have ever known."
Humes continued, "Ed's work encouraged and allowed the dissemination and sharing of the collective knowledge among world class trainers on an unprecedented scale."
Arrangements for funeral services have not yet been announced.
Nowicki was a long-time member of the POLICE Advisory Board.
The 2020 ILEETA Conference and Expo will take place at the historic Union Station Hotel in St. Louis (MO) from March 23-28.