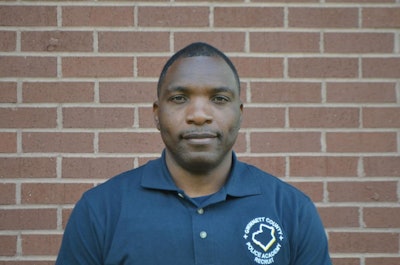 The Gwinnett County (GA) Medical Examiner's Office is looking into what caused an unspecified medical emergency that resulted in the death of a police recruit Tuesday morning.
Gwinnett Police Officer Senior Hideshi Valle told the Gwinnett Daily Post that Stockbridge resident Ronald Donat, 41, was a member of the Gwinnett County Police Department's 112 Training Academy. Donat experienced the medical emergency that killed him during physical training in the first class of the day, at about 6:45 a.m., which prompted him to be taken to a local hospital.
"There were various physical activities this morning, to include running, pushups, pull-ups and several other exercises," Valle said. "He had just completed the pull-up portion of the physical class (when he began experiencing issues)."
Donat is the only Gwinnett police recruit to have died during training, police officials said during a press conference on Tuesday afternoon. He leaves behind a fiance and two children, to whom Gwinnett police have sent their condolences.
"This was his second day on training," Valle said. "He was a pre-recuit prior and they conducted his full activities prior to today. This was his second day as a member of this training class."