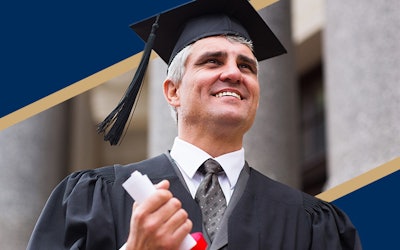 Nowadays, it's not uncommon for adults to return to college, especially with the flexibility that distance education can provide for busy students. Maybe it's a personal reason or maybe it's due to job advancement. No matter the case, going back to school can change your life. Here are four reasons why you might consider going back to school.

1. For yourself. Whether it is taking one continuing education course or finishing a degree in criminal justice, completing these tasks makes an impact on your life. Doing this for yourself will make you push harder toward your goals. Achieving your goals can sometimes be a tedious process, but just keep reaching!

2. For your family. Sometimes making sacrifices to go back to college while juggling a family or a full-time job can be challenging, but the reward of graduating is worth the wait. Setting an example for family members may even motivate them to do the same.

3. For career advancement. If you want to move up within your organization, education may be all that's standing between you and a promotion. Spending time outside of work to earn your degree helps in the long run.

4. For more career options. Did you realize a few years into your career that it isn't what you want to spend the rest of your life doing? You may be considering other career options within criminal justice, and that may require going back to school.

As an online institution, Columbia Southern University has tons of experience working with adult learners, and our student support staff is here to help you every step of the way. To learn more about our criminal justice programs, visit ColumbiaSouthern.edu/CJ.
The original version of this article was published on The Link, the official blog of Columbia Southern University.