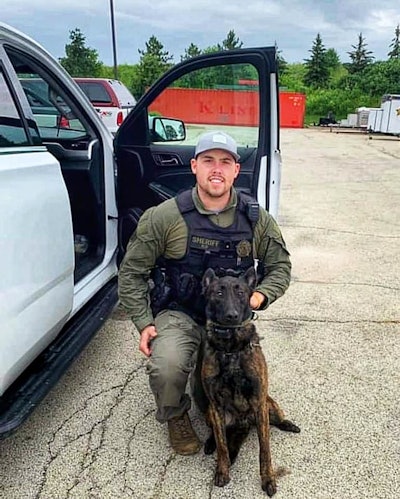 A Kane County (IL) Sheriff's Office K9 and a carjacking suspect were killed Wednesday afternoon in a shootout following a vehicle pursuit and crash..
The Kane County Sheriff's Office said deputies were attempting to stop a carjacking suspect in South Elgin around 2 p.m. He had allegedly stolen a Honda Accord in Aurora and had fled authorities previously.
The sheriff's office said the suspect fled from officers, who pursued him into Geneva, where they crashed, ABC7 reports.
Kane County Sheriff Ron Hain said the suspect got out of his car holding a handgun, at which point K9 Hudson was deployed. Authorities said the suspect shot the dog and the suspect was shot and killed by deputies.
K9 Hudson, a Dutch shepherd, also died of his gunshot wounds.