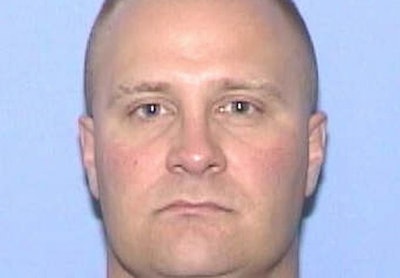 Chicago police Officer Del Pearson returned home a week after he was shot in the chest and nearly bled to death after a gunfight on the city's Southeast Side.
Officer Pearson spent the night of March 19 at Advocate Christ Medical Center in Oak Lawn receiving trauma care, after a bullet pierced his chest above his ballistic vest. It tore into an artery near his collarbone and lodged near his spine.
The officer had lost nearly three-quarters of his blood when he reached the hospital, because the bullet had hit a major artery beneath the collarbone that carries blood from the heart to the arm. It then bored through Pearson's body until it came to rest in his neck, chipping his spine, reports the Chicago Tribune.
Related: