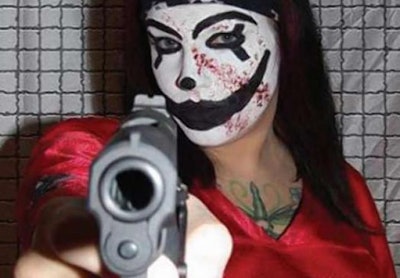 The hip-hop duo Insane Clown Posse is threatening to sue the FBI for designating its fans, known as Juggalos, as a criminal gang.
The group is "investigating a possible lawsuit against the FBI," according to a statement posted on a new Website, JuggalosFightBack.
The FBI's 2011 National Gang Threat Assessment report identifies Juggalos as a "hybrid gang" akin to violent groups like the Crips, Bloods, and MS-13. Four states — Arizona, California, Pennsylvania, and Utah — now identify Juggalos as a criminal gang.
"We're not attacking the FBI, but they got this wrong," Joseph Bruce, a group founder, said in a statement reported by Reuters. "The Juggalos are not a gang, and that needs to be fixed."
The group began considering a lawsuit following the arrest of Mark Carlson by the U.S. Marshals Service. Carlson, who was wanted on two felony armed robbery warrants, was listed as a Juggalo gang member in a Marshals Service press release.
In the threat assessment, the FBI reported that "most crimes committed by Juggalos are sporadic, disorganized, individualistic, and often involve simple assault, personal drug use and possession, petty theft, and vandalism. However, open source reporting suggests that a small number of Juggalos are forming more organized subsets and engaging in more gang-like criminal activity, such as felony assaults, thefts, robberies, and drug sales."
Related: