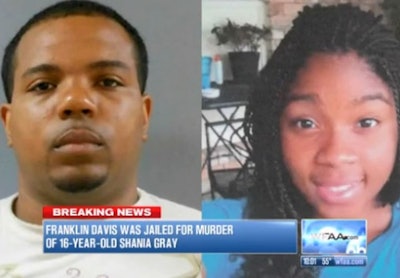 An inmate who stole a Dallas County Sheriff's deputy's revolver and escaped from Parkland Hospital surrendered Tuesday, after officers cornered him in a parking lot.
Franklin Davis, 30, was taken into custody after the hourlong standoff. Davis stole the deputy's service weapon at about 8:30 p.m. After surrendering, he complained of chest pains and was returned to the hospital, reports CBS DFW.
Davis is facing capitol murder charges in the death of 16-year-old Shania Gray. Davis is accused of murdering Gray to keep her from testifying against him in a sexual assault case. Davis told WFAA that demons made him assault Gray.