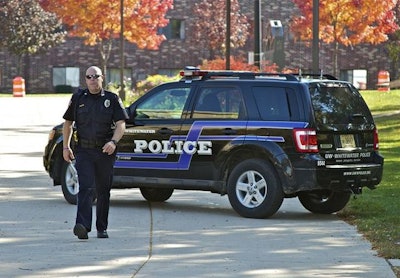 Training, public safety department staffing and pay, as well as active shooter and active bomber response are the biggest areas of concern revealed by Campus Safety magazine's Opinion Survey, which was conducted this fall.
With more than 630 campus protection stakeholders responding, 46% of respondents say their public safety/emergency management departments don't have enough staff to respond appropriately to incidents, and more than a quarter say their campus is not adequately prepared to respond to an active shooter or bomber incident. More than two in five (41%) say their police and/or security officers aren't paid a fair wage for their duties.
Nearly half (45%) of all of the survey takers say their campus' general staff don't receive enough training on how to safely restrain individuals who are harming or might harm themselves or others. Nearly a third of respondents (31%) say their police and/or security officers don't receive enough training on this issue, while 32% say they don't get enough instruction on workplace violence.
The survey also revealved that nearly nine of 10 survey takers (87%) say their public safety departments' and institutions' relationships with agencies from surrounding communities and other jurisdictions are well developed and fully functional. Also, 75% of respondents say their institutions' top administrators take safety and security seriously.