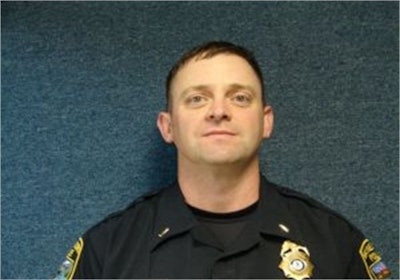 The people who carjacked, kidnapped, and killed Waynesboro, Va., reserve police captain Kevin Quick were members of the Bloods street gang who robbed stores and sold drugs in the weeks and months leading up to the murder, according to an indictment unsealed Friday, reports WTVR-TV.
A total of nine individuals were indicted in the abduction and slaying of reservist Capt. Quick.
The suspects killed Quick "for the purpose of gaining entrance to and maintaining and increasing position in the enterprise, an enterprise engaged in racketeering activity," the indictments indicated.
"On or about January 31, 2014, Daniel Mathis, Shantai Shelton, Mersadies Shelton and Travis Bell carjacked a vehicle belonging to Kevin Quick and kidnapped him," the indictment read. "[The suspects] drove around to various banks in Virginia, in Quick's vehicle, and made, or attempted to make, withdrawls from Kevin Quick's bank accounts. During some of these attempts, Quick was still in the vehicle being held against his will."