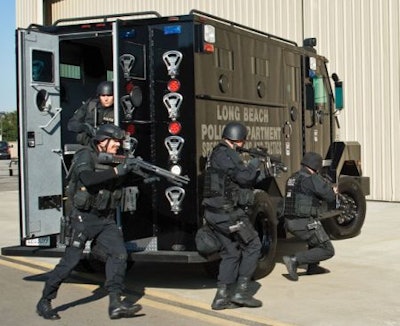 For many officers, Saturday's attack on Dallas police headquarters was the latest proof that they're under siege — and further evidence that they need more weapons to combat the threats against them.
But critics say arming officers with military-style equipment only escalates tensions in the communities they serve.
The public often underestimates the danger officers face, Dallas Police Association vice president Frederick Frazier told the Dallas Morning News.