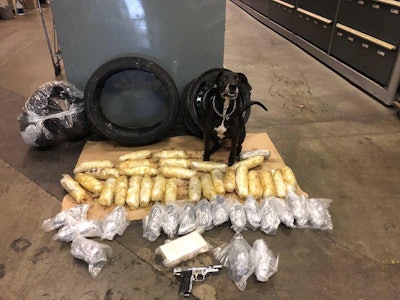 A K-9 with the Long Beach (CA) Police Department is being credited with the discovery of two massive stashes of illegal narcotics, during a traffic stop, and a subsequent search warrant of a home.
According to NBC News, two occupants of the subject car—identified as 30-year-old Fernando Montano and 37-year-old Daisy Moya—admitted to having drugs in their possession.
K-9 Abby was called to search the vehicle, and 15 bundles of drugs were quickly found.
A search warrant was executed on the couple's home, where 32 more bundles were seized.
They are being held on $1 million bail.