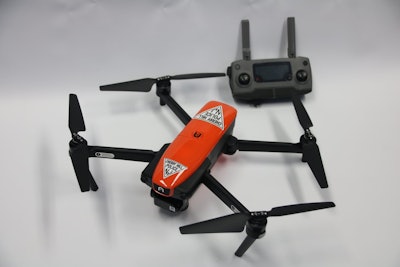 The Cherry Hill Police Department announced on Thursday that it is launching a drone unit.
The agency said on Facebook that it recently purchased a small Unmanned Aircraft System (sUAS)—commonly known as a drone—to be used to assist in the search of missing persons, to locate fleeing suspects, and for emergency and disaster response.
The agency said, "The sUAS is equipped with video camera equipment, which can assist in a search-and-rescue mission or to provide aerial footage of a motor vehicle accident or crime scene. This additional resource will have an impact on the efficiency of operations and safety of our police and residents. The Department instituted a comprehensive policy to govern the use of the (UAVs) and currently has 20 fully trained and certified pilots."
The Department paid for the sUAS and associated training with confiscated funds.