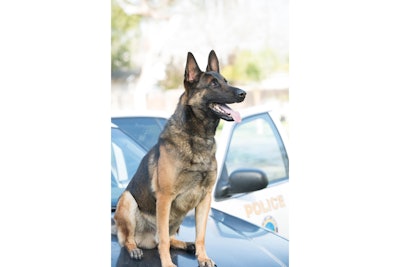 A K-9 with the Long Beach Police Department died in a hot car earlier this month, the agency reported on social media on Friday.
"Today the LBPD announced the death of K-9 Ozzie," the agency said in a news release.
K-9 Ozzie's handler was off duty when he found the dog deceased in a department issued patrol vehicle, which is equipped with an alert system that signals to the handler when the interior temperature gets too hot. It is suspected that the alert system failed to activate.
A veterinarian examined Ozzy and the preliminary results determined the cause of death to be heat-related.
The agency said on Facebook, "The #LBPD is extremely saddened to announce the death of K-9 Ozzy. At the time, Ozzy and his handler were both off-duty and Ozzy was inside the officer's department issued K-9 vehicle. The death was immediately reported to the LBPD and a review into the circumstances was initiated."
According to reports, the temperature reached a high of 89 degrees on the day of the dog's death.