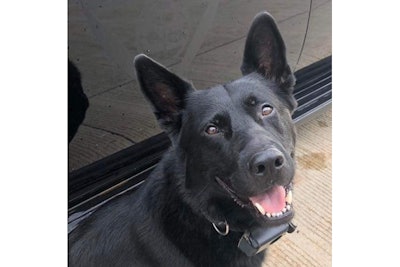 The Saginaw (MI) Police Department has issued a policy change that mandates a significant change to the deployment of K-9 assets in the field—police dogs will no longer be used to apprehend suspects.
According to WJRT-TV, Saginaw Police Chief Bob Ruth said late last week that he is "going to do something that I promised years ago" that he would do and change the policies and procedures for the deployment of his department's K-9s.
Chief Ruth made that pledge at a rally on Friday at the spot a mentally ill knife-wielding man was shot in 2012 as police believed he was making a threatening move toward an officer and their K-9 partner.
Ruth said that the five K-9s on the department can now only be used for narcotic and bomb searches, tracking of missing persons, and "community engagement."
The Saginaw Valley K-9 Association reportedly had no immediate comment on the change in the department's policy.