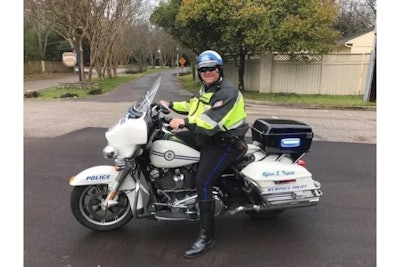 A Memphis police officer was fatally injured in a motorcycle crash during an escort Saturday afternoon.
Officer Scotty Triplett, 47, was rushed to the hospital in critical condition but he did not survive his injuries, WMC reports.
MPD said on Twitter that the driver of a car made a left turn in front of Triplett and the motor officer collided with the side of the car.
Police detained the driver of the other vehicle, but no charges have been filed.