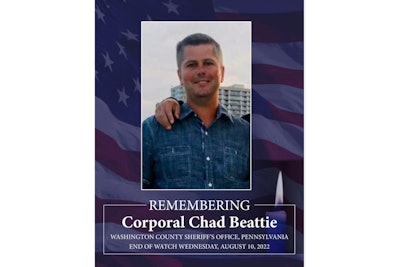 A Washington County (PA) Sheriff's died from a medical crisis Wednesday afternoon following a "brief foot pursuit."
The sheriff's office said Cpl. Chad Beattie was working on the fugitive team assisting South Strabane Township police as they responded to an alert about a person with outstanding warrants, WTAE reports.
"A brief foot pursuit ensued within a Target store. After the incident, Beattie returned to the patrol vehicle and suffered a sudden cardiac event while on duty," the sheriff's office said in a statement.