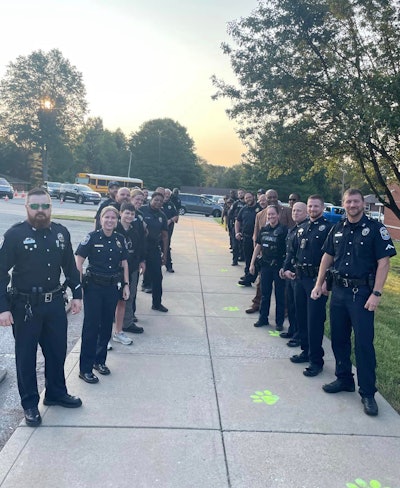 On Tuesday, members of Louisville Metro Police Department's first division lined up to surprise Riley Cottongim as he made his way into elementary school for his first day of kindergarten, Louisville Police shared in a Facebook post.
"Riley has a great support system in place and we hope he has a great day today!!! " the police department wrote.
Riley lost his father, Zachary Cottongim, after he was hit by a car while on duty in December 2021.
The police effort was led by Zachary's former partner on the force, Donna Morgan, who said she hoped that through their actions they shared a piece of what the late officer was all about, People reports.