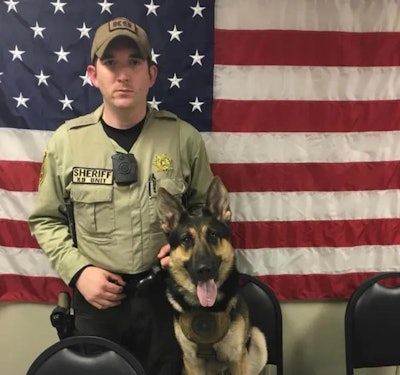 The estate of an Alabama sheriff's deputy who authorities say was fatally shot by a criminal on early release will receive the maximum payout possible.
Alabama Gov. Kay Ivey announced Wednesday that the estate of Bibb County Sheriff's Deputy Bradley Johnson will receive $1 million in compensation from the state, Fox reports.
Johnson and fellow Deputy Chris Poole were shot by former convict Austin Hall June 30 after the Hall was released under "good time provisions," officials say.
Poole recovered from his gunshot wounds, but Johnson succumbed to his injuries the next day.
"Fundamental flaws in Alabama law granting correctional incentive 'good time' to inmates failed Deputy Johnson and his family," Ivey said in a statement regarding the incident.
Hall is charged with capital murder regarding Johnson's death. He is being held without bond.