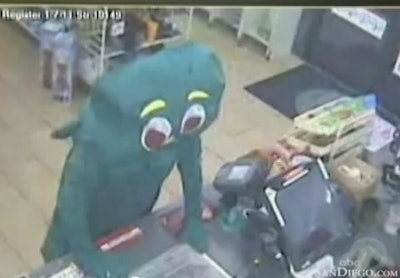 Two 19-year-olds have turned themselves in for the "Gumby robbery" at a 7-Eleven in San Diego in what may have been a practical joke.
Jason Kiss wore the Gumby costume and his friend Jason Giramma admitted to being the getaway driver. The San Diego County district attorney will now decide whether to file the case as a criminal violation or chalk it up as a prank.
Source: Los Angeles Times.